Horizontal Curb Cutting in Bakersfield, CA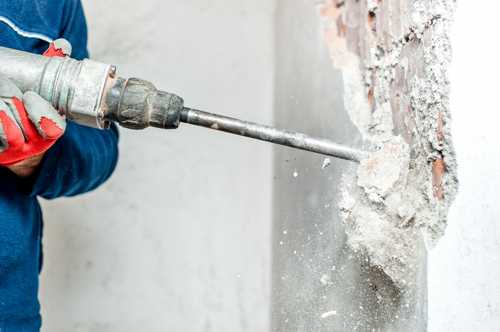 A Cut Above Concrete Cutting performs concrete cutting, coring and demolition at homes and businesses throughout Bakersfield, CA. We've got the equipment and experience to handle any concrete cutting and demolition task, always delivering quality results at an affordable price.
When you're dealing with a tough job like cutting through layers of solid concrete, it's never a DIY job. Trust the experts! We're proud to offer the following concrete cutting and drilling services for our residential and commercial clients:
Horizontal Curb Cutting: We're the experts in horizontal curb cutting, with knowledge and state-of-the-art equipment that allows for installation of new driveways, approaches, handicap ramps and more. We work efficiently yet take our time to create perfectly tapered cuts on the ends.
Flat Saw: Also called the diamond cutting method, flat sawing can be done on slabs to cut reinforced concrete floors, expansion joints, trenching for electrical insulation and more. Many clients also prefer this method for removing damaged pavement.
Core Drilling: Clients choose us because we're the experts in concrete core drilling. This technique removes the perimeter of the hole, leaving the removed concrete inside the drill bit. We have equipment to remove any thickness of concrete when other methods can't be applied.
Green Cutting: Green concrete is concrete that's set but hasn't cured. We can surface treat this concrete through a method known as green cutting. This process uses high-pressure jetting to texture the surface and remove the top layer of cement paste. We work with industrial customers to deliver this service before concrete fully cures.
Concrete Demolition
We have the right combination of skill and equipment to perform quick and efficient concrete demolition for residential and commercial clients in the Bakersfield, CA area. We have the latest tools for breaking and removing concrete and can take on projects of any size and scope from driveways at your home to concrete flooring at industrial facilities.
Your Concrete Cutting Experts
A Cut Above Concrete Cutting has the manpower, expertise and equipment to handle concrete cutting and removal projects of any size. Get started on your project today by calling us at 661-363-5133.